Viking Arms has received a bronze award from the MOD's Defence Employer Recognition Scheme (ERS). The accolade follows Viking Arms' signing of the Armed Forces Covenant earlier this month.
The Defence Employer Recognition Scheme (ERS) encourages employers to support Defence and inspire others to do the same. The bronze award is presented to employer organisations that pledge, demonstrate or advocate support to defence and the armed forces community, and align their values with the Armed Forces Covenant. Viking Arms currently employes 5 British military veterans, including one reservist and 2 individuals from service families.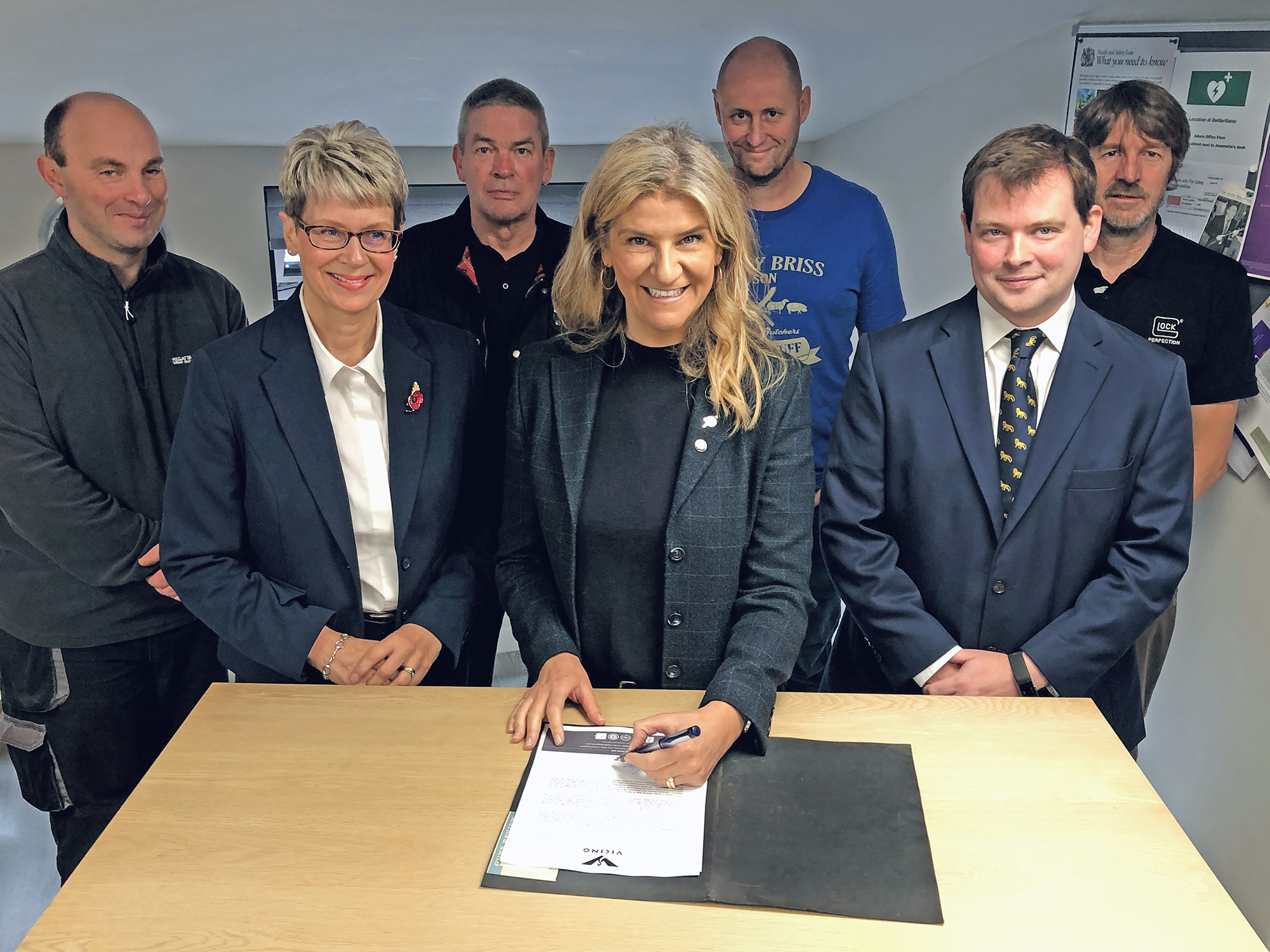 By signing the covenant, Viking Arms demonstrates their long-term commitment to supporting serving personnel, service leavers, veterans and their families by providing employment opportunities, fostering relationships between business and the Armed Forces and offering favourable employment terms to support reservist duties.
Sam MacArthur, Managing Director at Viking Arms said, "We are delighted to sign the Armed Forces Covenant and be recognised by the MOD with the Defence Employer Recognition Scheme bronze award. Our pledge to the defence community whether serving, veteran, reservist or family member that we will do all we can to ensure they are treated fairly and without disadvantage commits to paper business values that have been in practice since Viking began. Over the years, I have seen just how much the Armed Forces community contributes to business. Veterans and their families bring a wealth of skills, experience, and innovation to the workplace and we salute all of our team members who have served."
Viking Arms supplies a range of products including the Glock general service pistol to the UK's Police, Military and Defence forces and are well placed to support the Armed Forces Covenant and grow greater relationships between its business and defence communities.